Internet of Things, refers to the collective network of connected devices and the technology that facilitates communication between devices and the cloud, as well as between the devices themselves.
Start date: December 26 2023
Top companies offer this course to their employees
This course was selected for our collection of top-rated courses trusted by businesses worldwide.
Learn more
HTML

CSS

JavaScript

React

Node.js

Express

MongoDB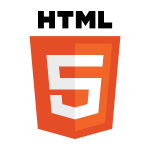 Introduction to statistics course (either currently taking or already have completed) is recommended but not absolutely necessary
Access to IBM SPSS Statistical software (strongly recommended)
During my internship at Dlithe Consultancy Services, I had a fantastic learning experience. The team is exceptionally supportive and knowledgeable, making it a great environment to develop my skills. The projects were challenging yet rewarding, and I received valuable mentorship throughout. I appreciate the opportunity to grow and contribute to the company's success. Highly recommend Dlithe for those seeking a quality internship experience!
I want to thank the DLithe team for giving me this opportunity to learn web development. It was a great experience to be in this internship, we get to learn a lot of things that we don't know in a very short period. Thank you so much DLithe!!
The one-month internship at DLithe was a wonderful experience. I gained valuable insights into practical front end implementations and worked on a real-world project.
The one-month Front-End Development Internship at DLithe was a wonderful learning experience. Thank You
Start date:
December 26 2023